Hi friends, my name is Joelle and I'm here from
Something Charming
. Ashley asked me to share some
words of wisdom
with all of you today, and I knew exactly what I wanted to say!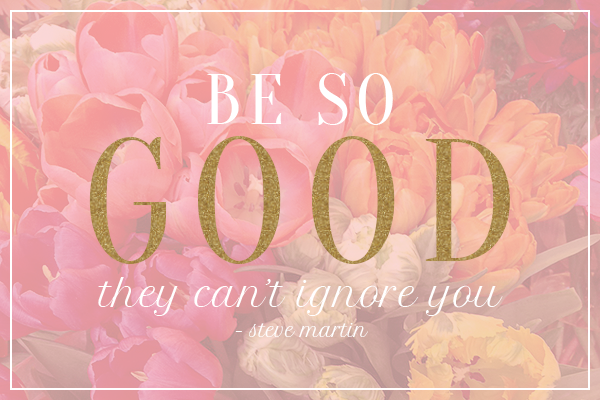 If you know
my story
at all, you know that I struggled for a little while with trying to figure out what I wanted to do with my life. About a year and a half ago, however, I made the decision to start my own wedding planning and design company,
A Charming Occasion
. There are a lot of extremely talented and creative people in this industry, and it took me a long time to realize that there's room for all of us! But I can't just be stagnant; it's all about who you know and networking with the people you want to work with. If I've learned anything in this past year and a half, it's that I am good enough. I just have to prove it, and once I do, I
will
be recognized.
If you have the passion, the talent will follow. Just do it. Don't do it half-heartedly, or it will show. You just have to be so good that
they
can't ignore you.